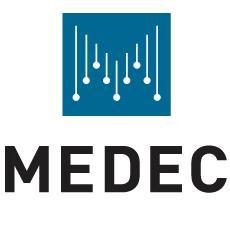 MEDEC & CCPE-CFPC

Meaningful, valuable conversations that "make stakeholders think", based on "knowing your stuff" and "communicating" your ideas, are the most impactful way to engage colleagues, customers and even the public.
Making history at low cost

In an historical first, MEDEC and CCPE-CFPC are partnering to provide you with an opportunity to benefit from outstanding Professional Development programmes at CCPE-CFPC Corporate Member prices. As a non-pharma MEDEC member or non-pharma MEDEC member company employee you save 50% on most of the course catalogue – you get CCPE-CFPC Corporate Member price!

In fact, your cost savings may pay your MEDEC membership for the year!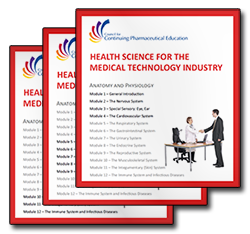 A Course tailored to MEDEC
CCPE-CFPC has created the course entitled Health Science for the Medical Technology Industry to provide you with the scientific foundation upon which to build your reputation.
Click here for an overview and to look at the table of contents.
But it doesn't stop there!

Whether your audience is recognizing a need for you to upgrade your knowledge in a specific Therapeutic Area, a need to upgrade your Management,  or Communication skills, CCPE-CFPC courses will do the job.
Disease is Disease!
Although the courses were not developed specifically for the Medical Technology Industry – you benefit because the Therapeutic Area courses provide the background on disease and medical therapy that facilitate the understanding of patient and customer journeys. Check out (just to list a few):

Cardiology | Develop a deep understanding of the disease processes and have valuable discussions relating the benefits of your products as solutions;
Rheumatology | Have in-depth discussions related to the disease and treatments that have failed to the point where you are able to solve the problems your customers are experiencing;
McGill University Oncology | Discuss what physicians are learning and where your products fit in.

CHE is CHE!

Non-Therapeutic Area Courses are directly applicable to your success. The principles of Evidence Based Medicine, are applicable to devices. Do you need to organize Continuing Health Education (CHE) events? CHE is CHE! Do you want to manage effectively? Management principles are all the same.  In fact, over 45,000 course registrations have helped a variety of Healthcare Industry Employees meet the challenges laid down by their stakeholders. See the entire course catalogue here for course overviews, to look at their tables of contents and get prices.

You benefit by the low costs of the not-for-profit co-op nature of CCPE-CFPC educational programmes.